Driving Lessons in Liverpool
Established driving lessons in Liverpool
Evolution was established in 2006 with the primary aim of providing quality driving lessons in Liverpool. Since this time we've created a platform to help our clients achieve independence in driving. Our mission is to provide the people of Liverpool with a first class service. We'll match all the benefits you'd get off a national driving school whilst making sure you get all the added features you would come to expect from a local driving school.
From weekly driving lessons to intensive driving courses, our highly respected team of driving instructors, can help you pass your driving test in a timescale you're happy with.
The best Driving lessons in Liverpool?
Although we'd like to think our driving lessons are at a very high standard, we'll refrain from making the claim our driving lessons are the best in Liverpool. Aiming to keep our standards high has helped our reputation grow with learner drivers in Liverpool. Click the link below to see some of our testimonials
Paul is an amazing instructor who gave me the confidence to book my test. I had two previous instructors who never really had faith in me and were quite negative, Paul was the complete opposite. I would definitely recommend anyone to use Paul.
I really struggled with driving after having three previous instructors and doing over 50 lessons before I started with Paul. He was great and very patient even when it was a bit too much for me and I was very over whelmed. I passed first time with him! Thanks so much Paul!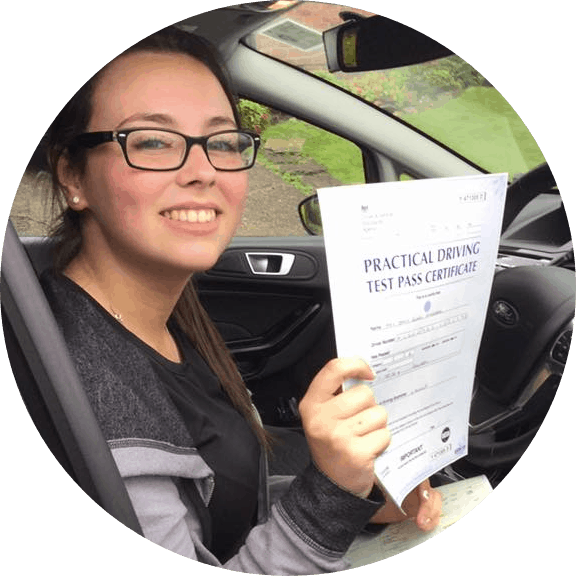 5 Driving lessons in Liverpool
The Total Drive app will keep you updated after each driving lesson
On your first driving lesson with Evolution, we'll give you access to the Total Drive progress system. This is an app you'll install onto your phone and it'll give you weekly reports on:
If you have never driven before we can take you somewhere quiet and not too far from your location to take the driving lesson. As a rule, a general starting point should be to familiarise yourself with the controls of the car and gain confidence with the clutch, gears, steering and braking before advancing onto other topics.
Due to a high demand for driving lessons in Liverpool
We're looking out for top driving instructors to join our team. If you're an ADI, PDI or even just looking into training courses to become a driving instructor, We can get you onto the road to a fanastic career with Evolution driving School. 
Why take driving lessons in Liverpol with us?
Gift vouchers available for Driving lessons in Liverpool
At Evolution we can provide gift vouchers for Christmas and birthday gifts. The minimum purchase order is a block of five hours which will cost £130. We can include other items on the voucher, for example: A theory test or a practical test too. Get in touch if you'd like to order one, or if you'd like more details.   
Driving lesson safety checks
Liverpool Driving Test stat
Did you know the best age to take a driving test is age 17-18? The pass rate for this age is 10% higher than the national average. The pass rate is also higher than the two driving test centres we cover in Liverpool which are listed below.
Unit 3 Dakota Business Park Skyhawk Avenue Speke Liverpool Merseyside L19 2QR
Falklands Approach Parthenon Drive Merseyside Norris Green Merseyside L11 5BR
Driving Lessons in Liverpool that won't cost the earth !
If your looking to cut the cost of your driving lessons in Liverpool, you've definitely come to the right place. We've wrote a blog underlining a 5 step guide to help you understand how to not waste your money on unnecessary driving lessons.